Henna Tattoos hit the road… Clasic Car style!
Rockin' out to the classics… cars that is. Tattoos and Hot cars go hand in hand and I am trying my hand as a
Henna Tattoo
vendor at a car show this weekend. Here are some samples I worked up. What do you think?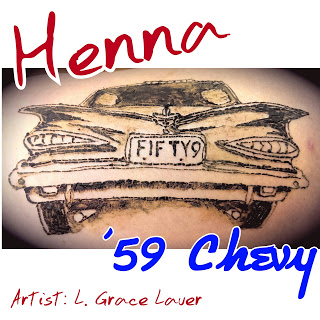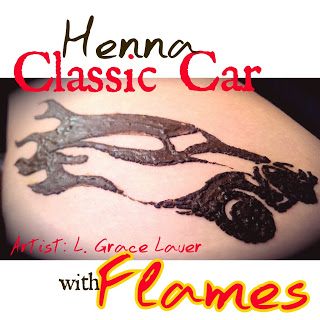 Hope you like these. Do you know any classic car enthusiasts who would get one of these Henna tattoos?
Some of my other Henna:
Henna Hands – lotus, paisley, fun
Hand and Matching Foot
Henna for Homecoming
Henna Belly Blessing (baby shower)
Special Occasion Henna and Gilding
Classic Car Henna


Certified Helmar Educator