Helllllllooooo friends! I am so thrilled with how this tired white table covered in scratches and dried nail polish turned into a Wham, Bam, Coral Glam piece. I was inspired by my daughter's desire to redecorate her room in Corals, golds, whites and aquas. This was the piece "Before"…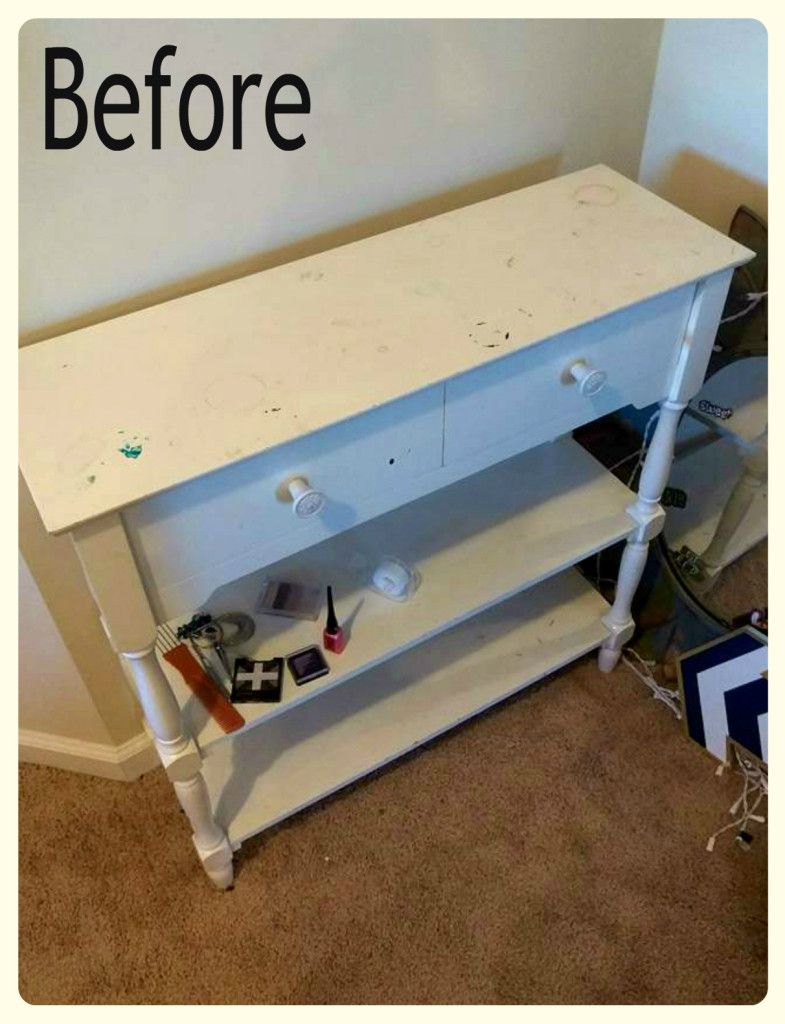 HomeRight was kind enough to sponsor this month's contest for The Fab Furniture Flippin' Contest. They provided each contestant with a HomeRight,
and we all got to "Spray it Pretty" for this month's theme.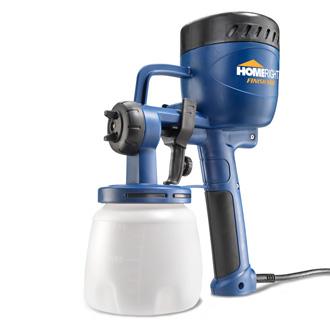 I will admit right now… I have NEVER used a sprayer before. I have avoided them before because I have always thought you needed an air compressor to hook them up to. When I unboxed this item I was like… SHUT THE FRONT DOOR! It doesn't need an air compressor? SWEET!
I love to touch each piece I paint with a brush and gently whisper a beautiful new look onto it. When I tried the new sprayer on some sample boards it was quite a new experience and I was very uneasy with it. I felt like I was SCREAMING, with a megaphone, the paint onto the sample board say "BE PRETTY OR ELSE!"
Since HomeRight was so generousness with their sponsorship I had to continue… I will admit, if I had borrowed this tool I would have returned it back to the owner and pulled out my brush again without question. Keep reading though for the rest of my "first time" experience.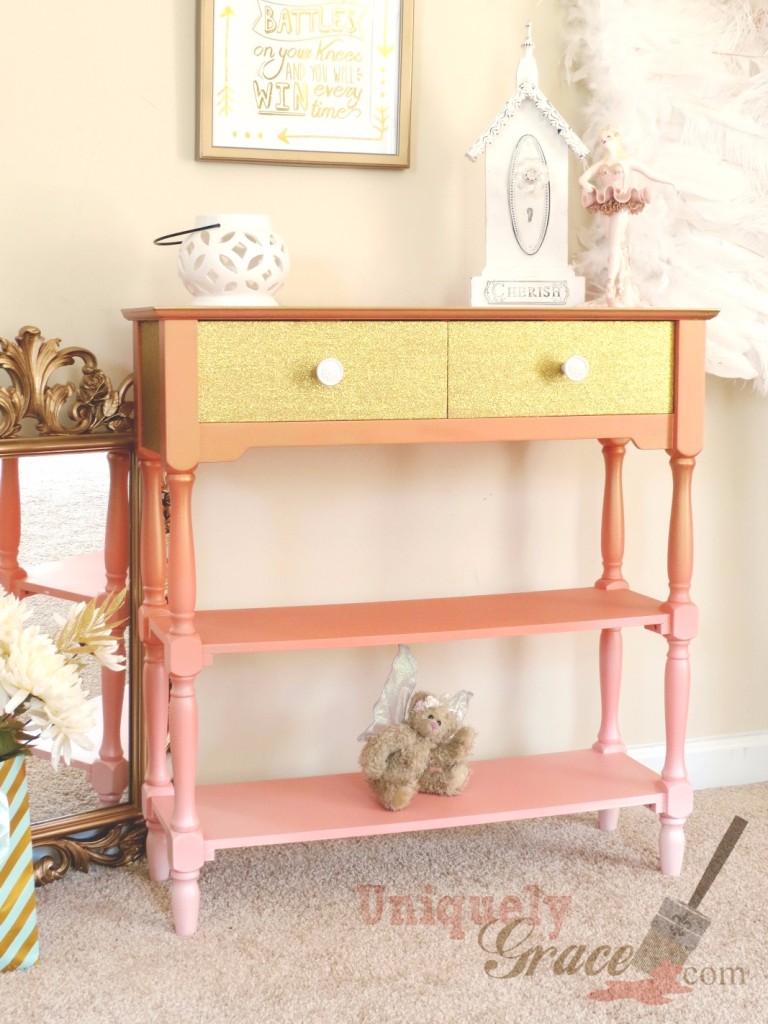 I started off with several coats of Coral Paradise by Shabby Paints. It would have taken me less but I was still working out the thinning ratios, still mastering those so I won't officially post my percentages, and how close to stand I read the directions but felt I needed to be so far way as I still felt like I was screaming at my project. After letting layers dry and sanding away some drips from either being too close, putting to much product on or simply having it watered down to much, I began to get the hang of this spraying thing.  Now I had a pretty, smooth, and soft coral base for my project. Step one, success!
Next I wanted to attempt adding gold shimmer and fade it to the middle of the piece, ambitious for my first spraying project I know. LOL … I tend to dream outside my comfort zone. So I began watering down and testing the gold on the canvas… blotchy, splotchy mess! But eventually I figured it out and was able to apply the ratios to the piece adding shimmer and elegance to it.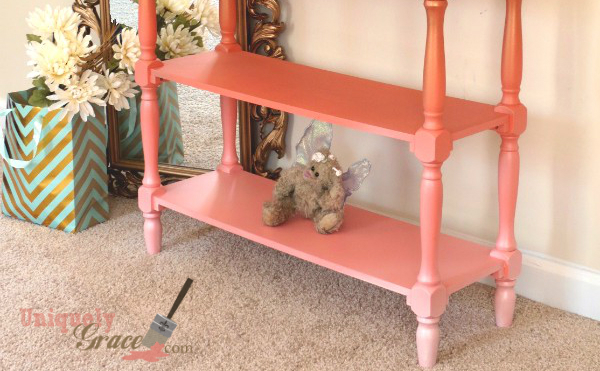 Sadly, this little plan didn't work out so well in the end. It didn't have enough pop and wow factor. So I decided to add some lighter shades of coral and fade to a white at the bottom (image above). Finishing it in pearl shimmer. A stunning ombre effect I have attempted with a brush but succeeded with the sprayer with a much smoother look.  All the layers of paint are done with the sprayer and now I feel like a pro! The shimmers look great adding a subtle form of Glam between the gold and pearl. I have to give HomeRight props with this sprayer too, even the clean up is a breeze! I switched from coral to gold to light coral to white to pearl and each time it was so easy and simple to clean, rinse and start with a new color. 
I added some pop of glitter on the drawer fronts and sides for some more Glam and now she is complete!
Wham, Bam now we have Glam!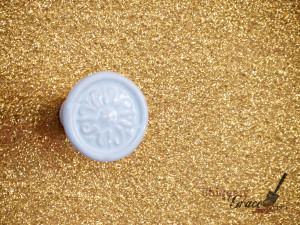 My daughter absolutely LOVES this piece for her room. I can't wait to get the rest of her space redone! I went from Zero to Hero in a matter of one project with this sprayer! It is differently a fantastic tool I am very happy to have in my arsenal.  Now that I am getting the thinning ratios all figured out with my favorite brand of paint this tool is going to save me so much time! I can't wait to use it again.
My Supplies were:
Shabby Paints Products – Coral Paradise, a mix of Old Gold and Vibrant Gold Shimmers, Vax, Pearl and White ReVaxes.
Decoupage medium and Gold Glitter Mixed 1/2 and 1/2 and painted on with a brush (3 layers) to add a solid Glam look.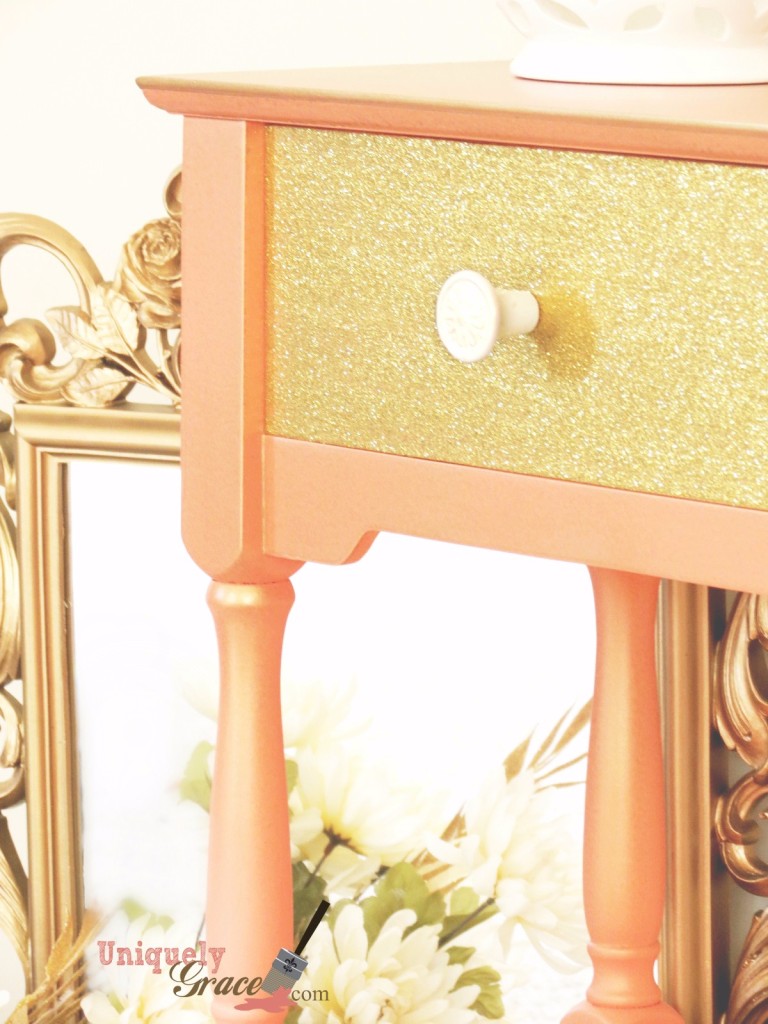 This glam project was created as an entry to…

and introducing our BRAND new host:
Our Fab Hostesses this month are Evey from Evey's Creations and Lynn from Fern Avenue! Make sure you check out their posts and see what they were inspired to do with this fantastic sprayer from HomeRight!
Interested bloggers should contact info@fabfurnitureflippincontest.com if interested in participating in future contests. It is a fabolous challenge to get you outside your creative boxes and get those juices flowing!
This post is "Sponsored" meaning I received product for free to use in turn giving a review on my experience with it.  Some or all of the hosts of The Fab Furniture Flippin' Contest receive monetary and/or product compensation from the sponsoring brand, HomeRight, in order to complete their themed projects. HomeRight will also provide the prize package for the contest winner.
One last look at the before and after images of this project. Please take a moment to leave a comment and let me know what you think of this transformation!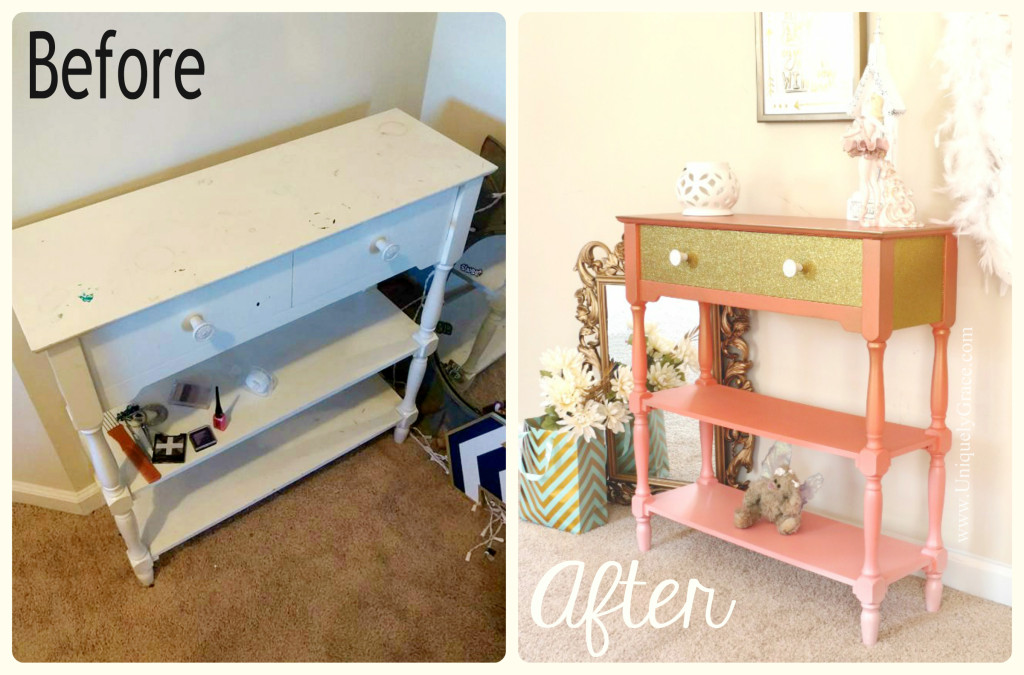 This project was featured on DIY Furniture makeovers: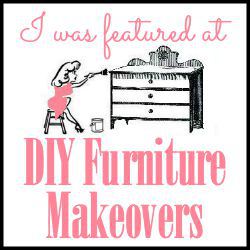 I hope you have a blessed day!

Shabby Paints Stylist